Reliable High Speed Internet for Multi-Residential Properties in Canton, MI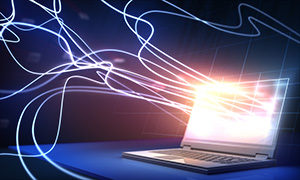 S & S Broadband Services is a broadband service installer providing high speed Internet for apartments and multi-family housing properties in Canton. As a landlord or building manager, it is essential to provide tenants with reliable Internet access throughout your dwelling.
S & S Broadband Services has the equipment and expertise to get you and all your tenants online with ease. Attract and retain your residents longer with affordable, reliable and robust options for their television and internet!



High Speed Internet for Multi-Family Residential Properties in Canton, MI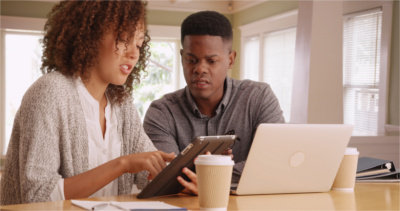 No matter the amount of residents living on your property, our team knows exactly how to secure a strong and dependable internet connection. Your tenants will have access to the best high-speed Internet that stays at a consistent speed. Having issues? No worries, our customer support team will gladly help troubleshooting any issues you may be having.
When shopping for internet service, many landlords and managers go directly to their local cable company, reasoning that it will be cheaper to buy the service directly from such a provider. While going directly to the source is often a good strategy, when it comes to Internet access, it's much better to work with a service installer that has specific experience with your type of dwelling.
Why Your Tenants Will Love Ultra-Fast Internet
Given the growing importance of the Internet to every aspect of life, no housing complex can afford not to provide a strong web connection. Our services let you appeal to tenants who:
Work from Home - Tenants who are freelancers or who manage businesses remotely need a reliable Internet connection to carry out commercial activities.
Take Online Classes - As online education becomes increasingly common, many tenants will seek to get their degrees online, enroll their children in web education programs, or take advantage of learning resources. Internet access allows them to continue their studies without interruption.
Deal with Emergencies - Internet access can be a matter of life or death. Whether a tenant needs to call emergency authorities for help, get information quickly to deal with a crisis on their own, or contact a loved one who is in danger, it is essential for them to be able to get online.
Between our long history serving the area and our team's high level of expertise, we know exactly how to secure a robust, reliable connection for our customers. Whether you have 10 tenants or 400, each apartment or condo will have perpetual access to the Internet at a consistent speed. If there are any problems, our customer support team is happy to provide troubleshooting or travel out to your building and make repairs.
---
Don't leave your apartments without high speed Internet. To learn more or sign up for our services, contact S&S Broadband today at (866) 455-1982 or reach us through our online form.