Satellite TV for Apartments & Condos in the Detroit Area
Give Your Residents the Best TV Experience by Offering DIRECTV in Your Building!
---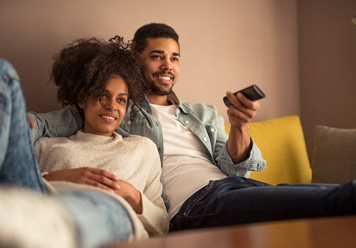 S & S Broadband Services is Detroit's leading provider of DIRECTV satellite cable for apartments, condos, student housing and more. S & S Broadband Services has been an official provider of DIRECTV for multi-family properties throughout Michigan, Indiana & Ohio since 1990. Our team is comprised of experts who understand the intricacies of the technology and provide amazing customer service.
One Source, One Responsibility, One Dish Solution!
With our single dish solution, you can remove all of those satellite dishes on your property, while still providing your residents with excellent TV and Internet services. Our company installs a master central distribution system that provides a resolution for the concerns of MDU (Multi-Dwelling Unit) owners regarding the aesthetics of residents having their own dish. We provide one dish solutions for: apartment cable systems, senior living communities, high rise buildings, condos, student housing, dorms and more. With S &S Broadband Service, we guarantee reliable programming. Our cable connections are suited for the local environment - harsh weather won't stop you from enjoying your shows!
Detroit's Top-Rated Satellite Cable TV Company
---
Whether your tenants enjoy soap operas, sports, political news, or any other programming with regular updates, consistent television service is essential. The more reliable and flexible the service, the easier it will be to attract and retain residents. S & S Broadband Services is a satellite cable company offering apartment DIRECTV throughout the Metro Detroit area. We serve housing units of any size, allowing you to give all your tenants consistent television service at minimal cost or effort.
8 Reasons Your Residents Will Love DIRECTV: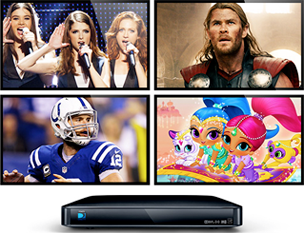 No Worries with 99% Signal Reliability
No Start-up Cost - All Equipment & Installation Included*
Delivers 4K HD Picture Quality - the Best Available
Leader in Sports - More Professional & Collegiate Games
Rated #1 vs. All Major Cable & Satellite Providers
Mobile App Provides Streaming Everywhere You Go
72 Hour Rewind Means You'll Never Miss a Moment
One HD DVR Powers Your Entire System
* Any fees are based on credit check through DIRECTV
DIRECTV Service Features
DIRECTV gives you a number of options for satellite services. If you opt for bulk services, you can select and pay for the basic programming, which everyone in your building will have access to along with four free receivers. Your tenants will then be free to add to this package, purchasing additional programs on their own dime as they see fit.
There is also the option of direct-to-home services, in which residents sign their own contracts and pay for equipment, programming options, and upgrades by themselves. In general, the bulk option is best if most of your tenants will want to view the same basic programs, while the direct one is suited to residents who have widely varying entertainment preferences. S & S Broadband Services is happy to set your building up with either option.
---
With more than 25 years of experience in the industry, S & S Broadband Services is the leading source for reliable, affordable, flexible satellite TV programming in Metro Detroit, Indiana and Ohio. For more information on our services, call us today or fill out our online form.